Our Residential Warranty:
Defogger's Thermal-Glass Restorations is pleased to provide our customers with the peace of mind that comes with our comprehensive twenty year warra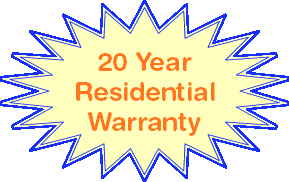 nty.
Our warranty policy includes:
1. A refund of the original purchase price if visible water or water droplets re-appear remain inside the thermal glass unit more than twelve weeks after the service work is performed and Defogger's is unable to remedy the problem.
2. A replacement thermal glass unit if breakage should occur during the service procedure (tempered glass units are excluded).
3. Installation of a new micro-vent if water droplets appear inside the unit during the twenty year warranty period.
The warranty is transferrable.
Full details of our warranty are provided on our Warranty Certificate.